---
Ford Cape Town
Welcome to New Ford Cars Cape Town. 
Your number one Ford dealer in Cape Town. We offers new and used Ford cars. At  Ford Cape Town our friendly and committed sales staff  will  ensure that you will have an awesome experience while we create a lasting relationship. From the moment you step into our dealership you will be a welcomed customer .
Today's  activities incorporate the sale of new and used vehicles, finance and insurance as well as parts and servicing for passenger and commercial vehicles. Ford Cape Town go further so come and make a new Ford car yours today. At Ford Cape Town we are the best Ford dealership in Cape Town, with a wide selection of new Ford cars, SUV's and commercial vehicles.  We would we be honored to provide you with good service. We supply New Ford Cars country wide so do not hesitate to contact our sales team.
Ford Motor Company
Ford Motor Company is a global automotive and mobility company based in Dearborn, Michigan. Ford Motor Company of Southern Africa has been an active participant in the South African motor industry since 1923 when we began assembling Model T cars in a disused wool shed in Port Elizabeth.  
We remain one of Southern Africa's leading automotive companies. One element of Ford operations throughout the world that continues to stand above all is the brand promise: Go Further. It is a modern interpretation of Henry Ford's vision to "open the highways to all mankind".
Ford is helping to realise this vision in Africa today by offering South Africans a full family of smart, safe and economical vehicles, from the entry-level Figo to the pick-up truck benchmark – the Ranger. We also offer a full range of SUVs and light commercial vehicles. 
We have grown our family of performance cars with the Fiesta ST and Focus ST and RS, while adding the cherry-on-the top in the form of the iconic Mustang which is available in right-hand drive for the first time in its history, which goes back more than 50 years.
All Ford vehicles offer smart technologies, stylish design, fuel efficiency, safety, service and maintenance excellence at affordable prices, giving drivers peace of mind on the road and in their pockets.
ECOBOOST BEST ENGINE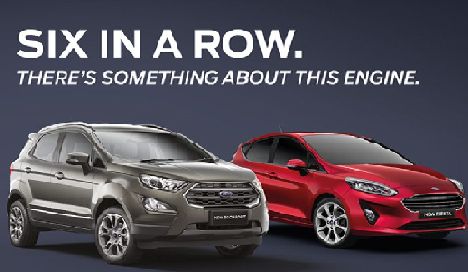 Ford Fiesta RS EcoBoost
South Africa – Ford's 1.0-litre EcoBoost engine has been voted 2017 International Engine of the Year 'Best Engine Under 1.0-litre' for the sixth year in a row.
New technology.
First introduced to the Focus in 2012, the engine has continued to dominate its segment. In 2017, the sub-1.0-litre award category featured 35 engines, nine more than in the 1.0-litre EcoBoost's debut year. From 2018, technology fitted to the 1.0-litre can disengage or re-engage one cylinder in 14 milliseconds; it automatically stops one of the engine's cylinders when full capacity is not needed, such as when coasting or cruising with light demand on the engine.
An example of the advanced engineering that enables Ford to deliver the power of choice to customers with fuel-efficient petrol, diesel and electrified powertrains, the technology can disengage or re-engage one cylinder in 14 milliseconds – 20 times faster than the blink of an eye – with no compromise in performance or refinement..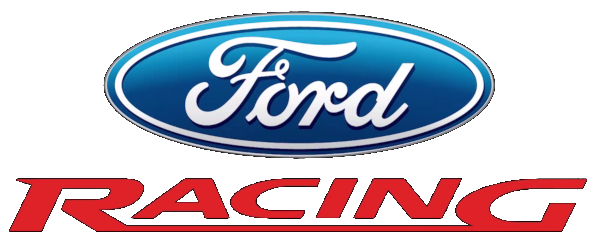 World Rallycross | Ford Performance
---

Ford Cape Town
#1 Ford Dealer - Ford Cape Town
Go Further


Ford Built Tough
Book a Test Drive and see how the new Ford EcoBoost 1.0-litre petrol engine works. You will be pleasantly surprised. Our sales staff will be happy to assist you call now and introduce yourself to the EcoBoost. International Engine of the Year and the worlds best combination of performance, fuel-efficiency and technology.
Ford Cape Town - New Car Sales. Our friendly and experienced staff always strives to fulfill your wishes.